Church of St. John the Baptist is one of the most famous monuments of the Yaroslavl architecture. It is a monument of history and culture of world importance included in the UNESCO cultural heritage list.
The church was built on the right bank of the Kotorosl River in 1671-1687. Its 45-meter bell tower was built later, in 1690. This is the only church in Russian architecture with fifteen domes, divided into three groups.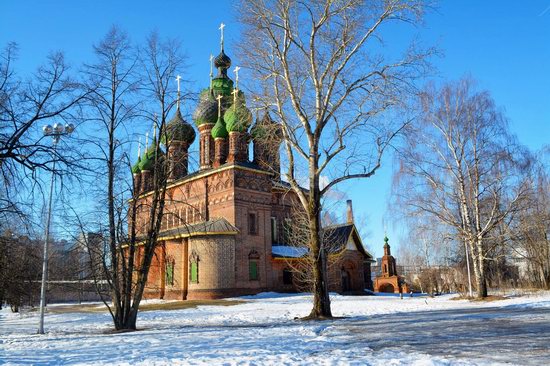 This unique church is depicted on the reverse side of the banknote of 1000 rubles of Bank of Russia. Church of St. John the Baptist on Google Maps. Photos by: Kirill Moiseev.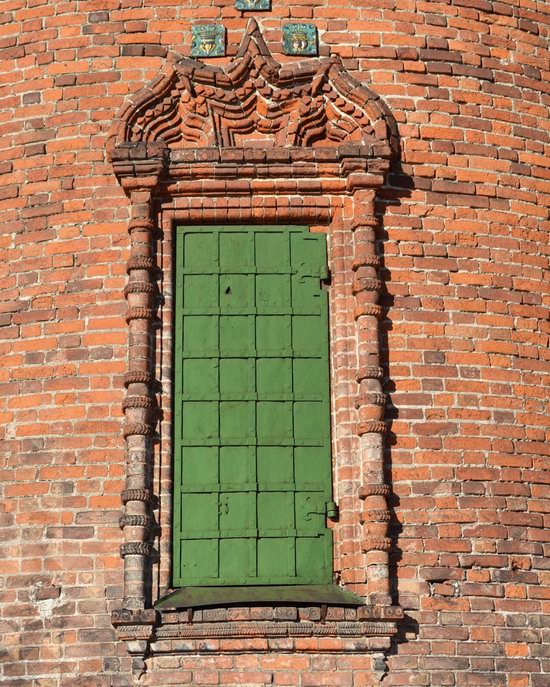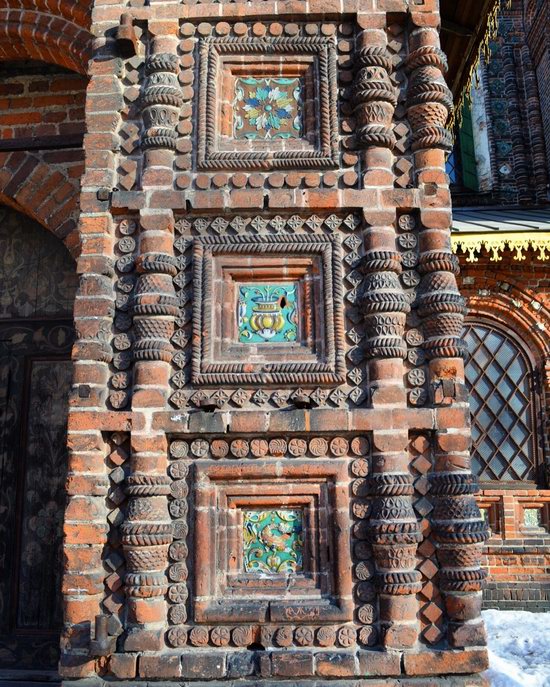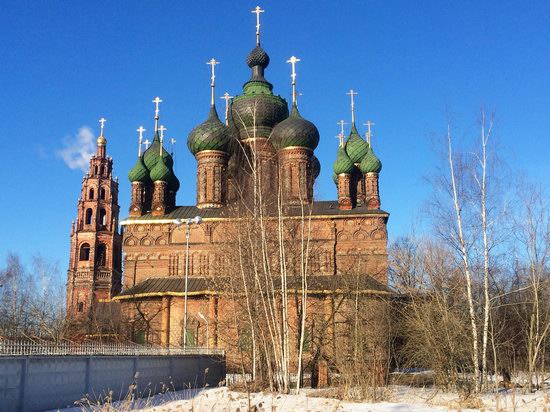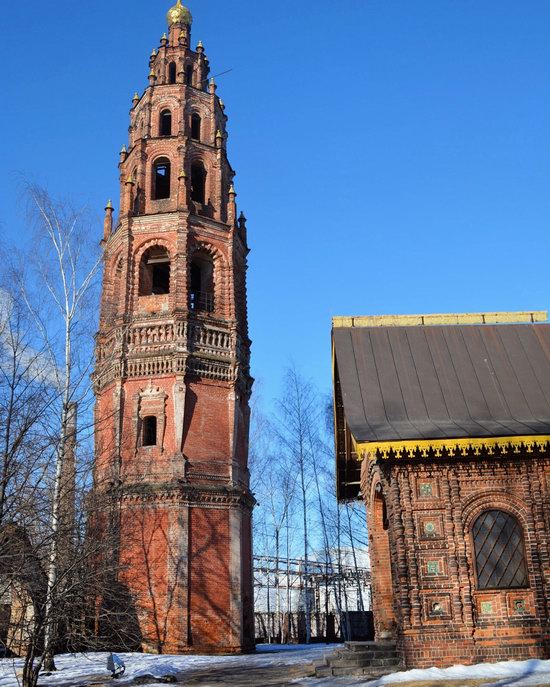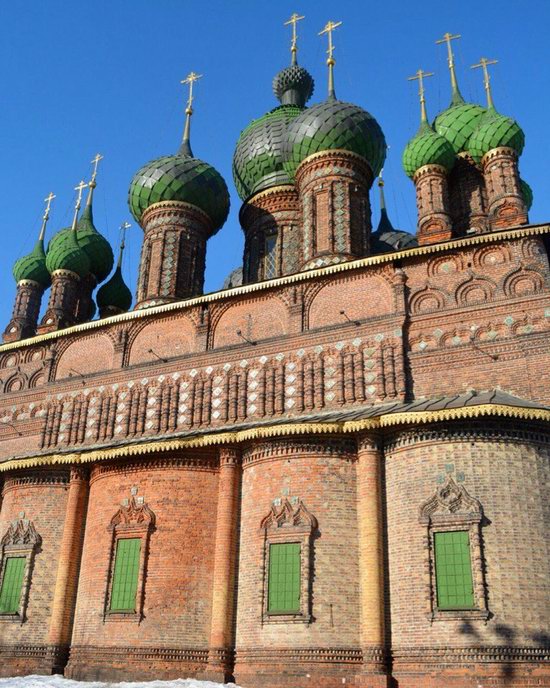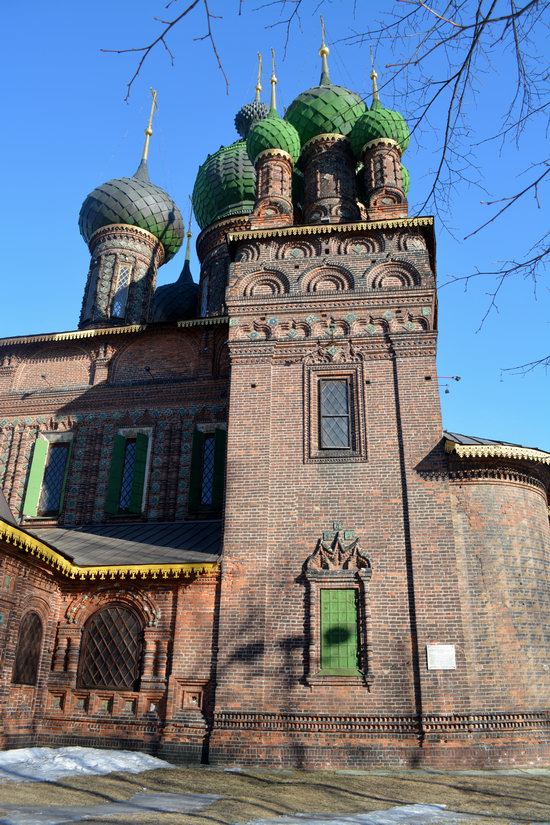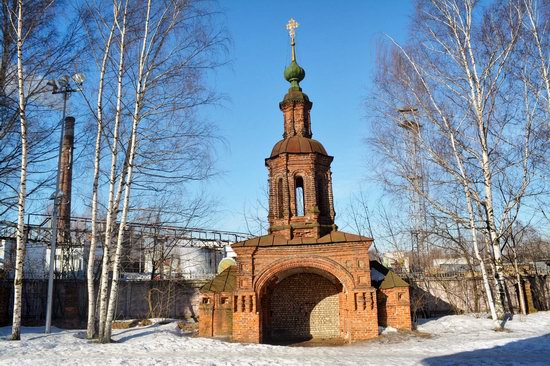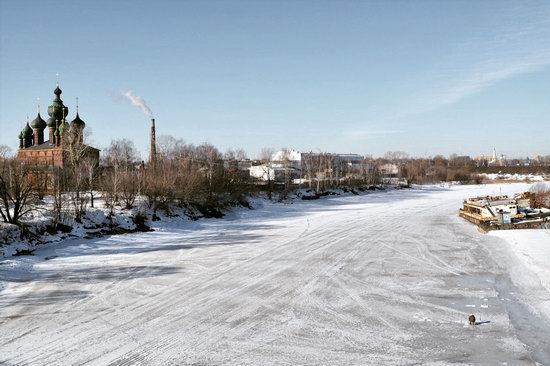 Church of St. John the Baptist in 1911. Photo by: S. Prokudin-Gorsky.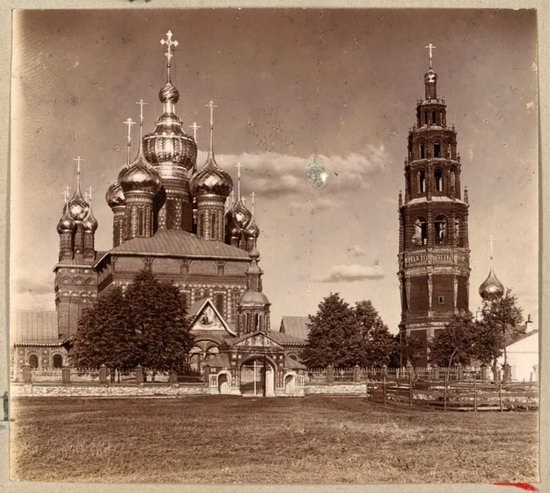 Tags: churches · Yaroslavl city
<< The Flooded Bell Tower of Kalyazin
No comments yet.