The Vostochny ("Eastern") Cosmodrome is the future Russian spaceport being constructed near the village of Uglegorsk in Amur region, in the Far East.
In September 2011, the preparatory construction work began, and, in mid-2012, the full-scale construction of infrastructure and technological facilities of the cosmodrome started. Photos by: Stepanov Slava.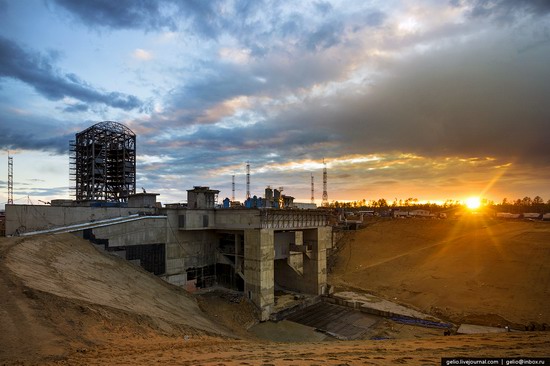 Today, most Russian launches are made from the Baikonur Cosmodrome, rented from Kazakhstan. In the future, "Vostochny" will be the main space center in Russia.
The total area of ​​the new cosmodrome will be about 700 sq. km., about 10 times smaller than Baikonur. The construction is scheduled to be completed in 2020.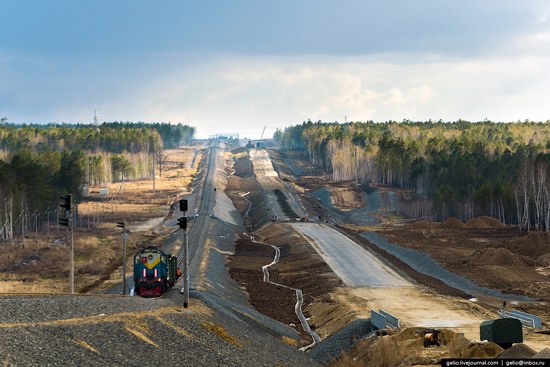 The technical complex of "Vostochny" cosmodrome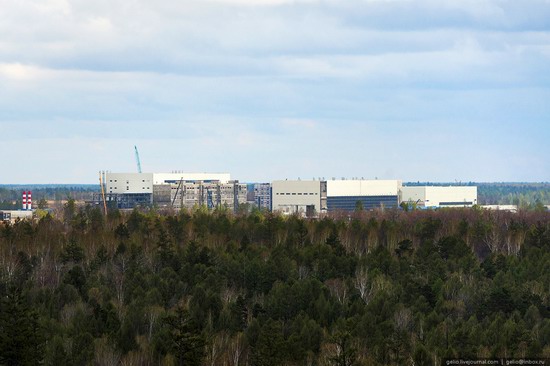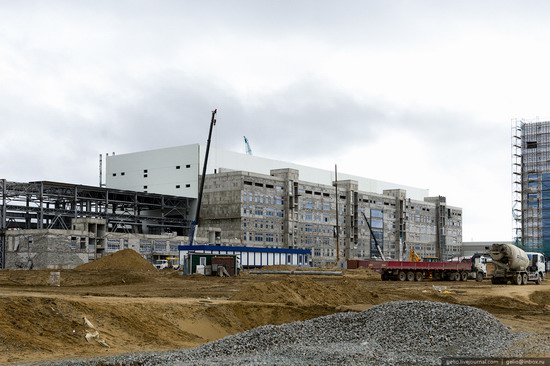 Inside the assembly and testing facility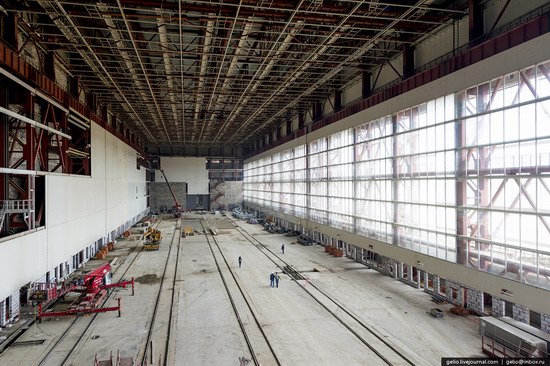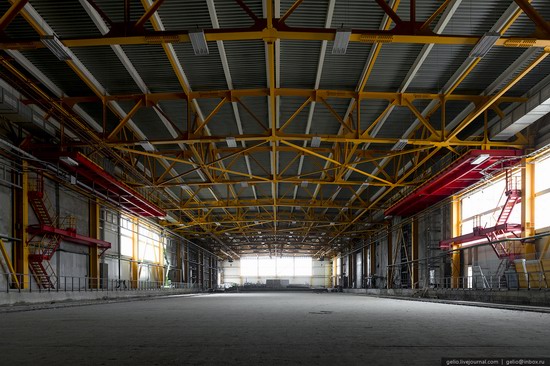 The railway connects the technical and launch complexes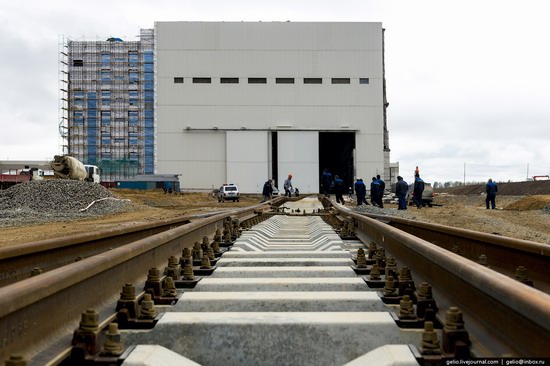 The distance from the assembly and testing facility to the launch facility is 4.5 km.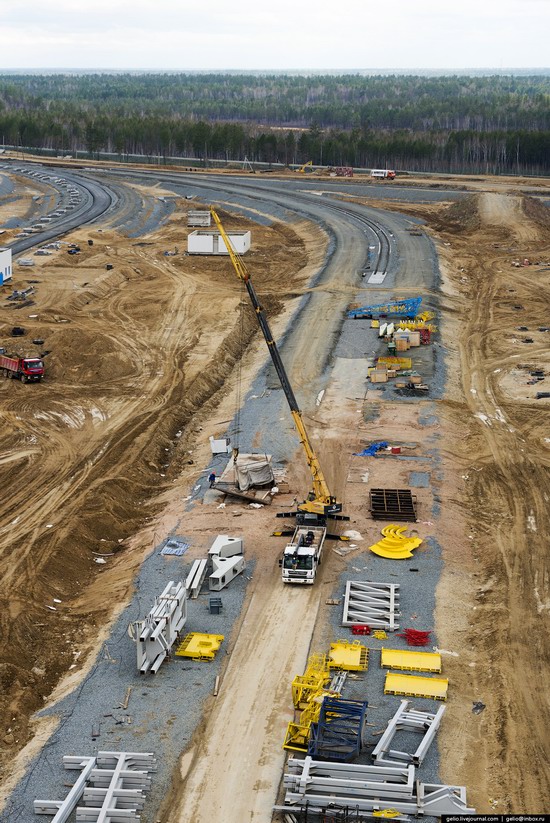 The launch complex "Soyuz-2". Launch pad #1.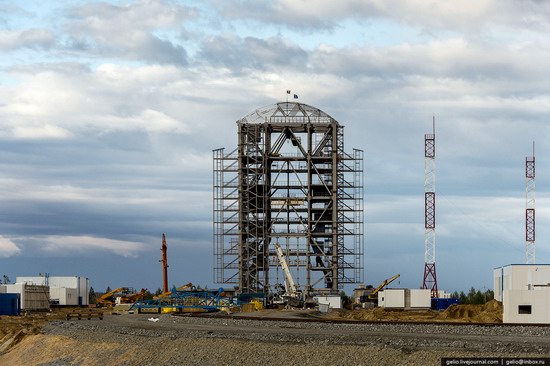 The tower height is 50 meters, the weight – 1,500 tons.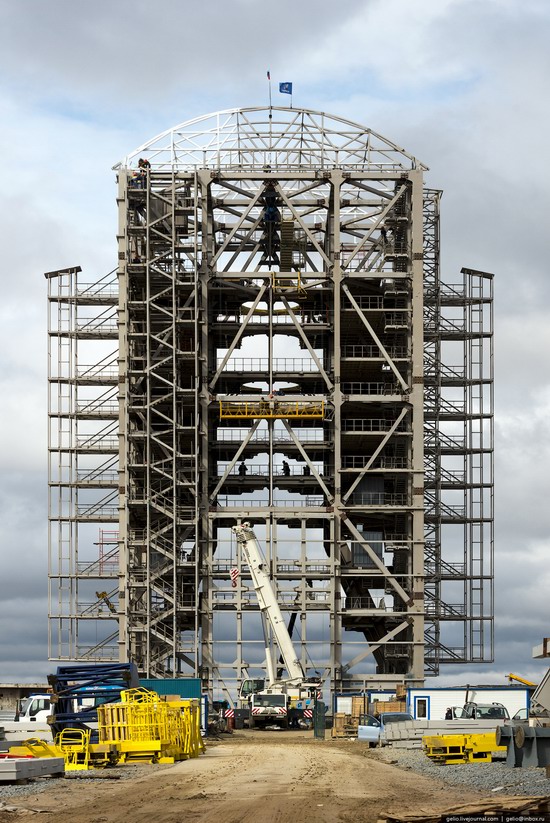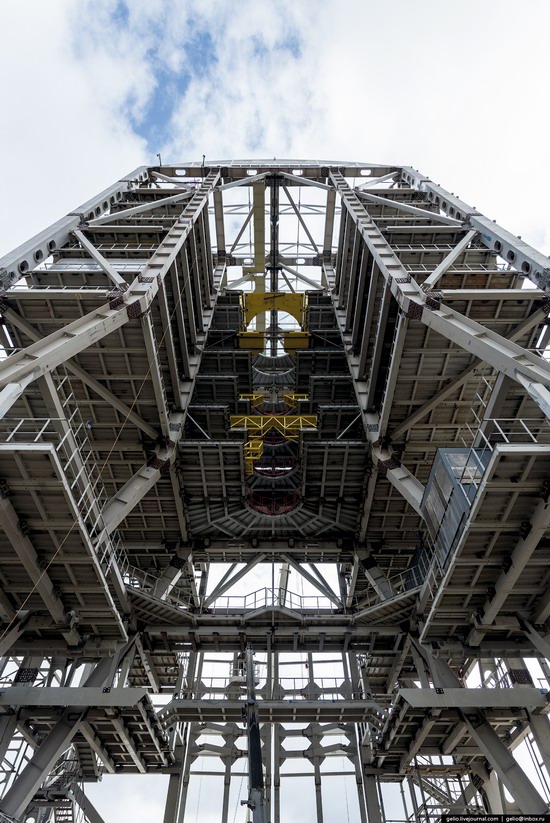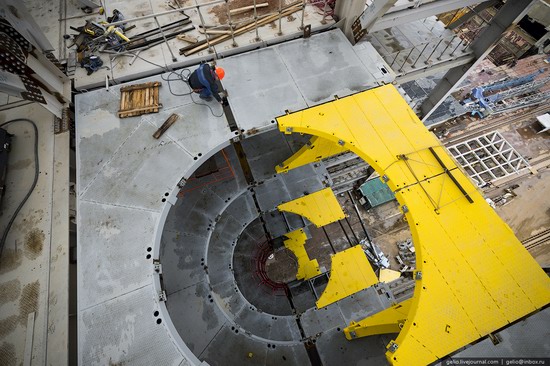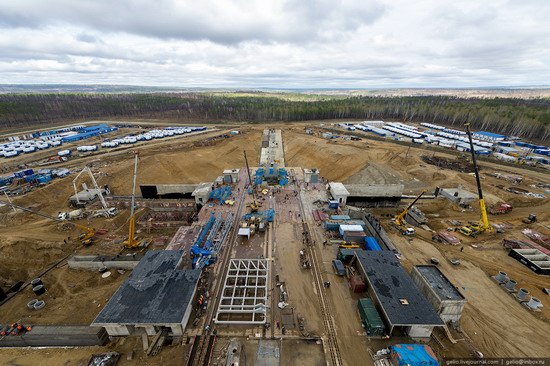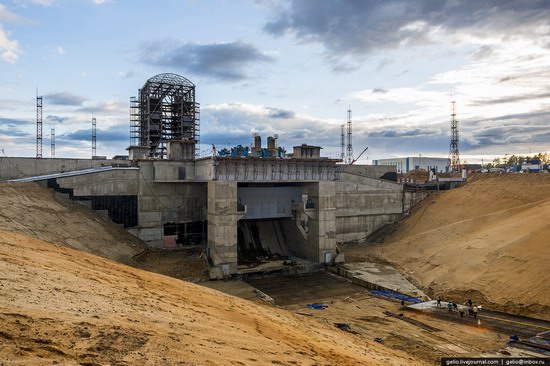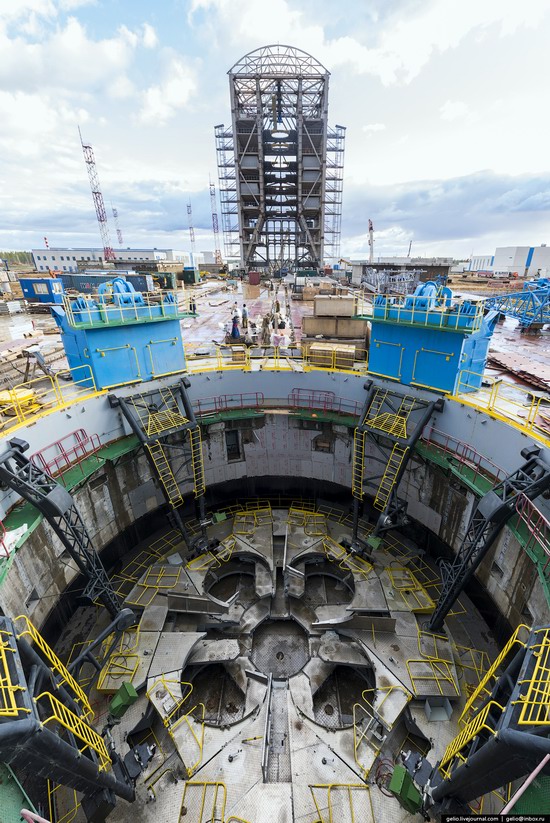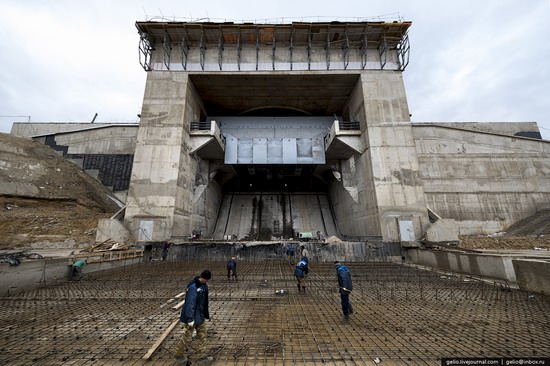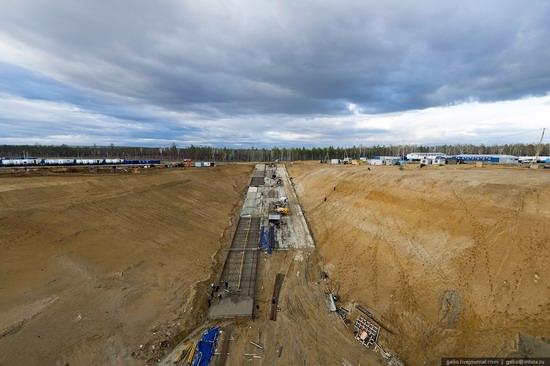 The command post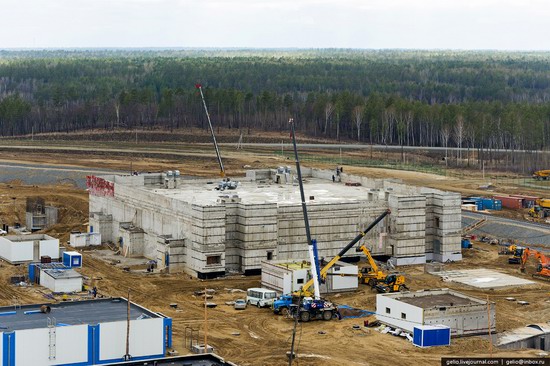 The information processing center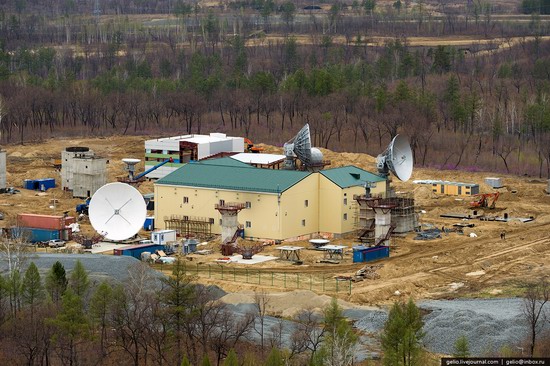 The adjustment tower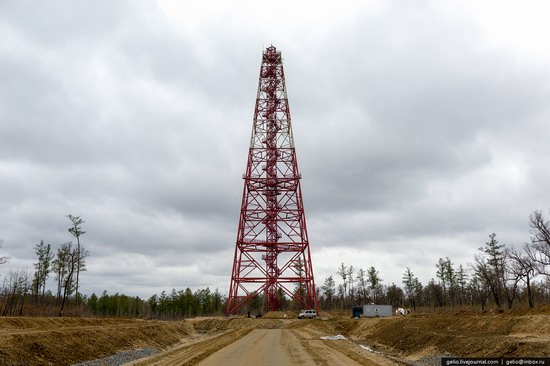 One of the shift camps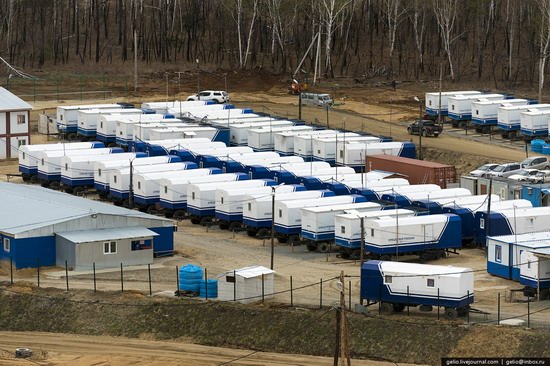 This year about 1,000 students from universities located in nearby regions will participate in the construction.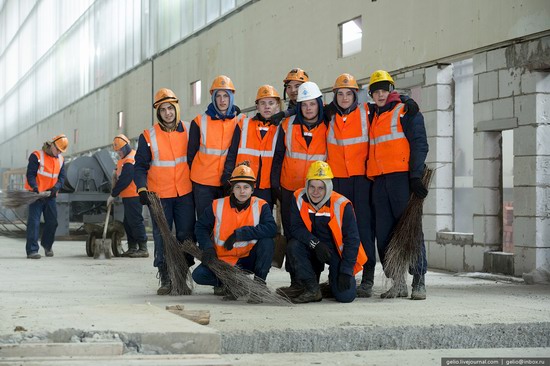 The headquarters of the construction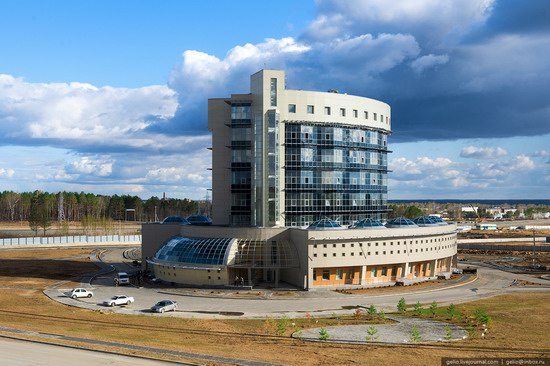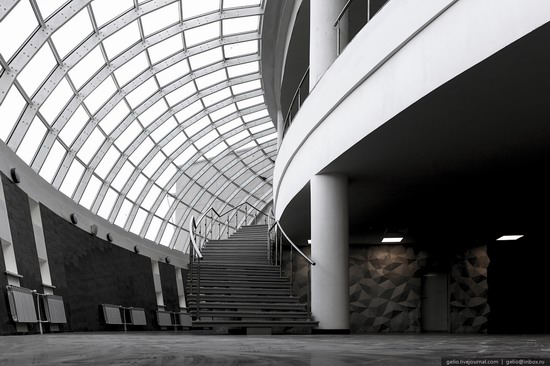 Tsiolkovsky town. People employed at the cosmodrome will live here.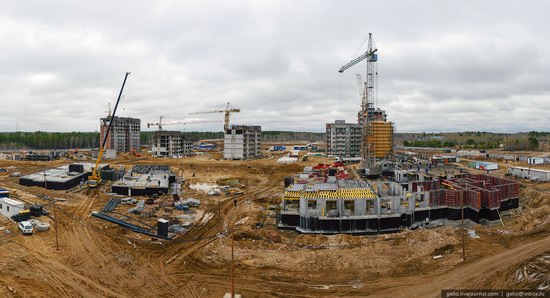 Tags: Amur oblast
<< The Church of St. Igor of Chernigov in Peredelkino
No comments yet.