CAT | Sports
Commemorating the coming anniversary of Gagarin's flight? :)
Tags: No tags
Biathlon stars gathered in these days in Russia's Khanty-Mansiysk. The world championship will be held there in the capital of Yugra March 1-13. Favorites are known, but who will be the first and collect the greatest number of awards, it will become clear after two weeks.
In the meantime, fans are anticipating the exciting battles on the track and the small stadium in Khanty-Mansiysk. Here are some views of the stadium and the surroundings captured by Padunskiy.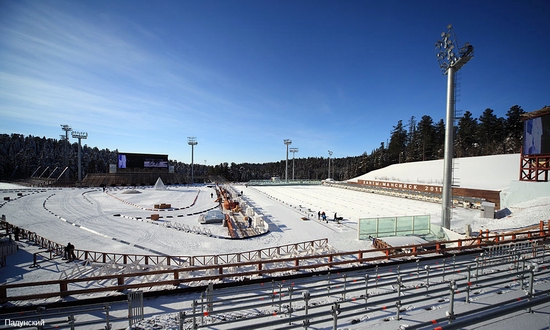 Tags: Khanty-Mansiysk city
Here are the pictures of Russian stadiums that will host FIFA World Cup 2018. Almost all of them are to be constructed next years together with new hotels and other infrastructure objects.
Kazan city stadium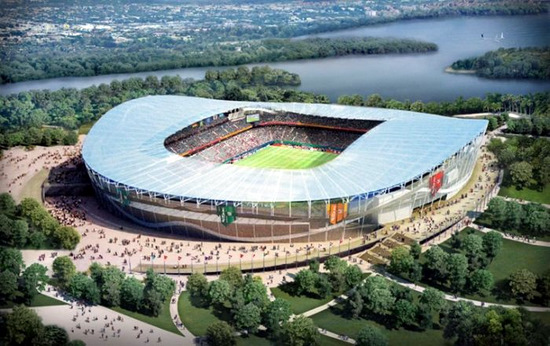 Tags: World Cup 2018
Russia will host Winter Olympics 2014 in Sochi city and certainly the Olympics will have its own Olympic mascot. Today there is an online competition and poll going for the best idea for the mascot and here is the current leader – Zoich.
I like this ridiculous but original and someway epic mascot :) Here are some pictures and even great promo-video. The proud author of Zoich is zhgun. All glory to Zoich!
Tags: Sochi city · Sochi2014
As there are some doubts if there will be enough snow during Winter Olympics 2014 in Sochi city here is the video from Krasnaya Polyana ski resort where the outdoor competitions will take place.
Tags: Sochi city
KHL game between Avangard and Vityaz hockey teams got canceled after four minutes due countless brawls, including a couple of fights before the game began. The game was abandoned due to neither side having the requisite number of players to continue, as most of the playing staff had received penalties until the end of the game.
In all, 16 Vityaz players were handed a total of 306 minutes of penalties, and 17 Avangard players received a total of 321 minutes. And here is the video of this "epic" game.
Tags: KHL
Russia is known for its wrestling fighters. May be one of the reasons of their success is the unique style of training like on the following video :)
Tags: bear
The following  awesome jump is in the hall of fame of Saint Petersburg city parkour now.
Tags: Saint Petersburg city