Archive for February 2023
Ivolginsky Datsan "Khambyn Khuree" ("Abode of the Wheel of Teaching, bringing happiness and full of joy") is a Buddhist monastery-university, the center of the Buddhist traditional Sangha of Russia, which is the largest Buddhist community in Buryatia and one of the largest in the country.
This monument of history and architecture is located in the Republic of Buryatia in the village of Verkhnyaya Ivolga, about 36 km west of the center of Ulan-Ude, the capital city of the republic. Ivolginsky Datsan on Google Maps. Photos by: Alexandr Lipilin.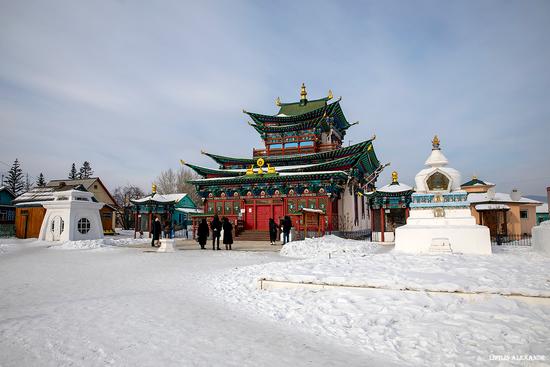 Tags: Buryat Republic · Ulan-Ude city