CAT | Politics
The following fridge magnet with the leaders of the country helps Russian people to be inspired with the idea of so called "tandemocracy".
Tags: No tags
While being in Singapore the President of Russia Dmitry Medvedev had a video conference with the situational center of Russian Ministry for Civil Defence, Emergencies and Elimination of Consequences of Natural Disasters  about the explosion of ammunition depot in Ulianovsk city. The President was using the new system of visual communication.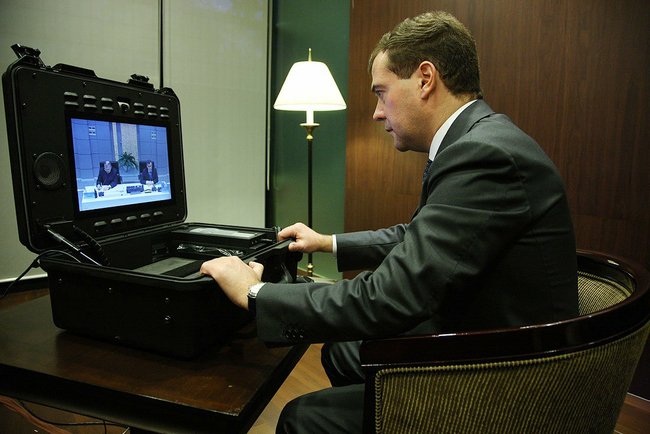 (Source)
Tags: No tags
The general outside and inner views of Russian Parliament (State Duma).
Tags: Moscow city